What has 'Lockdown' been like for staff who support individuals with a Learning Disability in North Yorkshire?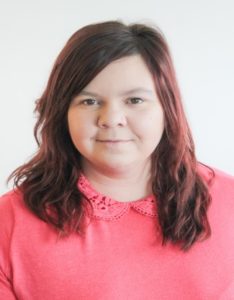 On 23rd March, the government imposed a lock down on the United Kingdom, which placed restrictions on all aspects of life. Guidance provided wasn't very clear in some aspects, which affected the way our individuals like to live their lives. An example of this was the unclear guidance on taking our individuals out in the car for drives, as for some, it is a part of their daily routine and could of lead to individuals becoming confused and anxious and may even result in a change of behaviour,  due to not understanding or knowing why things had unexpectedly changed.
To ensure we complied with the new guidance and to see if there was any way we could reduce the risk of our individuals becoming anxious or confused, the Learning Disability Service were contacted. Each individual at Happy Futures received a letter that could be shown to the police, stating that they had permission to go out for short drives.  This worked really well, and also meant that for it was possible for support workers to drive to the individual's family houses so they could see each other and talk from a distance, as maintaining family contact is vital for some individuals.  Additionally, as well as driving to family's houses, we also ensured that individuals whose family didn't live close by were supported to maintain contact with their loved ones via phone calls and video calls. This worked very well, and they appear to really enjoy this! We will continue this form of contact for those who now want to.
When restrictions eased off, family members were able to visit their loved ones and sit in the court yard; this allowed social distancing and was a safe contact for all.
This did appear challenging to some, due to not understanding why they were not able to give their family member a hug or sit next to them. Some individuals could not understand what was happening and as a member of staff this was heart-breaking to keep people away and yet they did not understand why?
The Covid-19 pandemic also limited activities that our individuals enjoyed. They where no longer able to go to clubs, restaurants, shopping, visit and sit with one another and to the skills centre. It did appear to be a confusing time for everyone especially as they were asked to maintain 2 meters from each other and couldn't shake hands with their peers, something that they like to do on a regular basis.  To overcome these challenges and to prevent boredom, outdoor activities were purchased, for example, swing ball and giant domino's for people to enjoy with there support staff. Furthermore, a weekly arts and craft competition was arranged. Happy Futures provided materials for all individuals to take part and each week the winner wins £10! The individuals really enjoy this! As well as arts and craft items, Happy Futures provided individuals with colouring books, pens, pencils, paints, boardgames and jigsaws. These really helped the individuals focus on different things and remain settled during the lockdown.
To ensure that our individuals where kept safe and to ensure that the risk of them catching Covid-19, team leaders and management completed their shopping, all staff where provided with hand gel, correct PPE, easy read washing hand guides were put into each of their homes and staff encouraged individuals to was their hands on a regular basis. Some individuals have found it funny and a little confusing as to why staff are wearing masks. Happy futures also provided masks to not only staff but individuals too, this has helped people feel and look the same, however, due to the wishes and needs of some individuals, wearing a face mask or covering may not be an option, as it could cause unnecessary stress or anxiety. We now have alert cards which can be shown to the drivers of public transport with a brief explanation. Again this will help us ensure to safety of every individual we support, and enable a person centred approach to their care and needs.
We continue to work and support everyone in their homes and will do our very best to ensure the journey ahead is the best it can be for everyone we support.
Rebecca Reape
Manager, Happy Futures Scarborough, North Yorkshire.