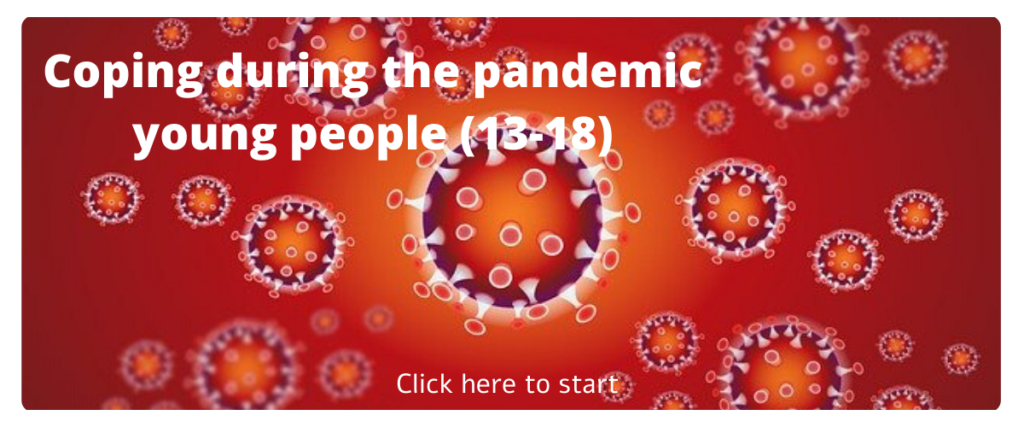 This course has been written for young people like you who may be finding this time worrying and difficult to understand. If you experience mental health difficulties, you might find it even more challenging.
It has helpful information about what the new virus is, how to stay healthy and not spread it, how you might feel about it, things to do at home and how to help yourself.
A lot of what we are going to look at may also be helpful if you have had other challenging things happen in your life.
This course is free for everyone. Click on the image to start.