Self-esteem is the feeling we have about ourselves. It's the way we feel about the person we are, about the things we feel we are good at and about the things that we find challenging. Self-esteem starts in our mind and it can influence the way we see our value and worth in the world.
Our self-esteem is influenced by different things and by different people; all the people, situations and relationships we have in our life can influence our sense of self and add positively to our self-esteem, or unfortunately in some cases, can negatively affect it.
Building self-esteem is an ongoing process that is built over time. Our personality can play a part in how we read and interpret messages about ourselves from others.
What is good self-esteem?
A person with good self-esteem is more likely to think of themselves in positive ways, have an optimistic outlook and the ability to manage and overcome difficult situations. Everyone's self-esteem can fluctuate and change as we go through different challenges – such as starting a new school, family difficulties, and relationships with friends.  
Young people with good self-esteem generally: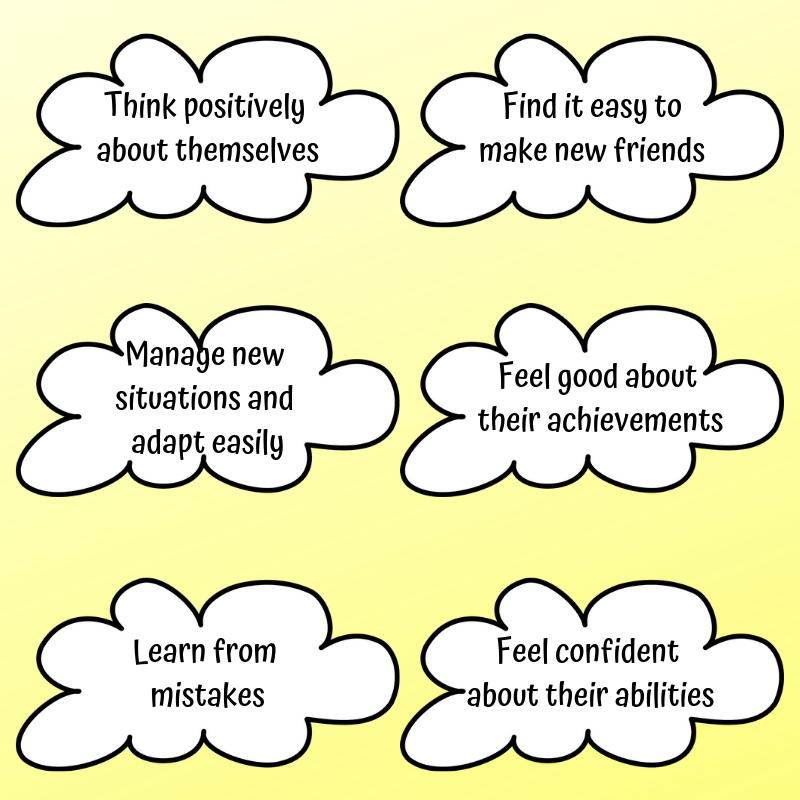 What can affect our self-esteem?
Lots of things canhave an impact on our self-esteem and these things will be different from person to person. Messages we get from our parents, friends, teachers, brothers and sisters, and from TV and the media can be both positive and negative.  The messages we think are negative are often the ones that lower our self-esteem.  Some young people develop unrealistic and impossible expectations of themselves. When these expectations become harder and harder to achieve, this has a negative impact on self-esteem.
Body image
During our teenage years the impact of body image on self-esteem can be powerful. It's not uncommon to have negative thoughts every now and again about our bodies, but finding ways to have a positive body image is important for good self-esteem. Read more on the Childrens Society website.
Social media
Social media can be a great place for keeping in touch with friends and family, learning new things, exploring interests and sharing important events.
For some young people the value of the feedback related to followers, comments and likes, can be very powerful and can either have a positive effect on self-esteem or a negative one. Read more on the Dove website.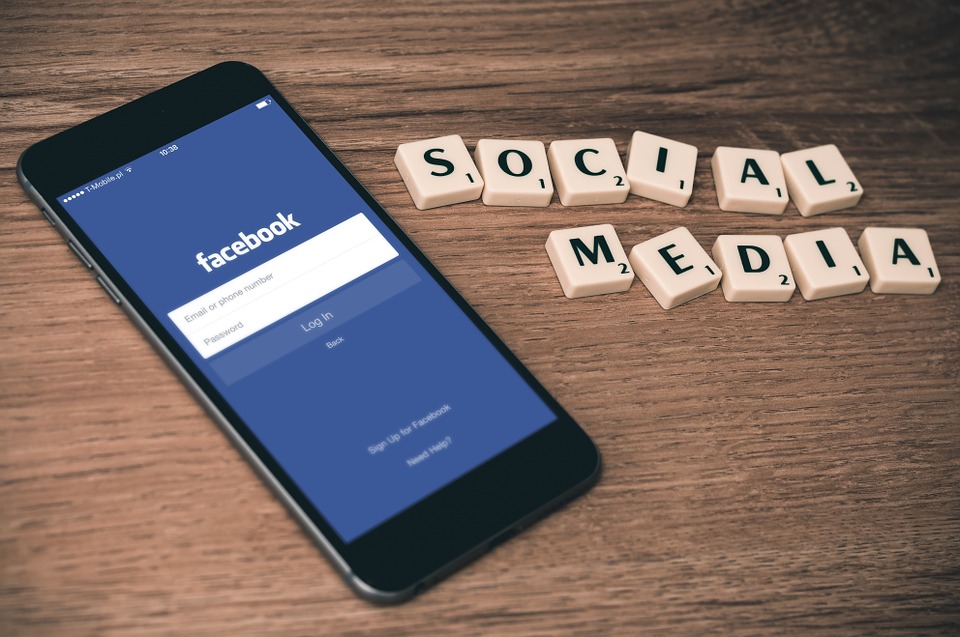 Family difficulties/relationships
Difficulties and stress within the family, such as bereavement, divorce, family conflict, and serious illness can all have a detrimental impact on esteem. Read more on the YoungMinds website.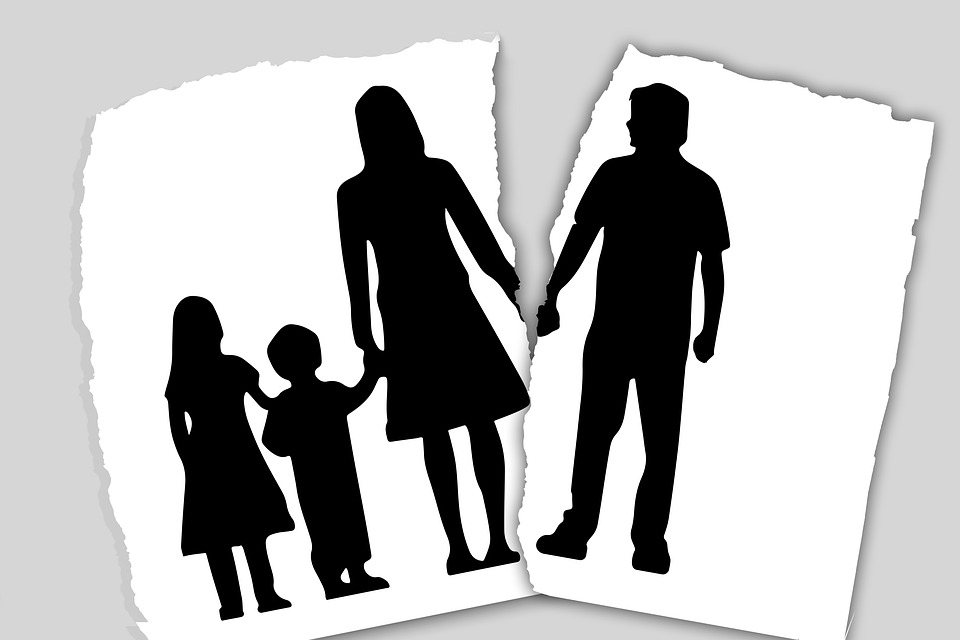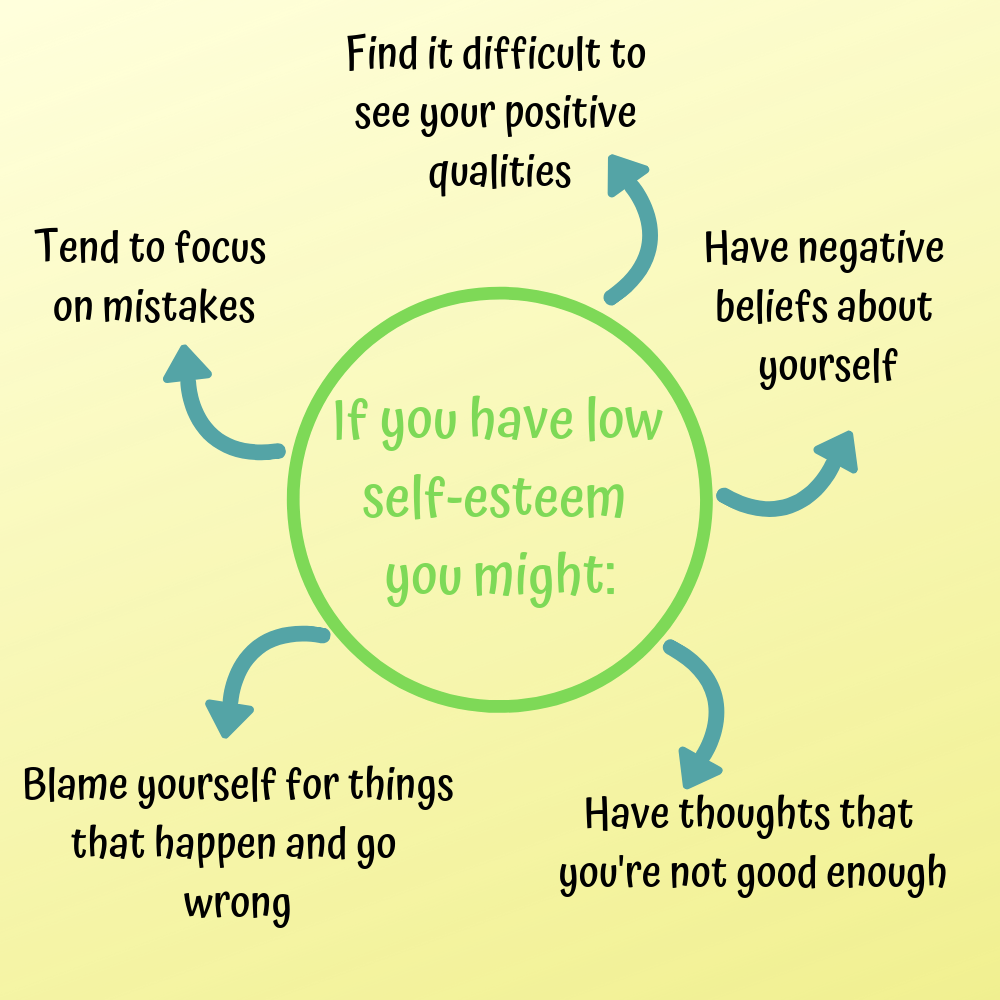 What can I do?
Having healthy self-esteem is important to our mental health and wellbeing. Someone experiencing low self-esteem may be at more risk of developing things like anxiety or depression.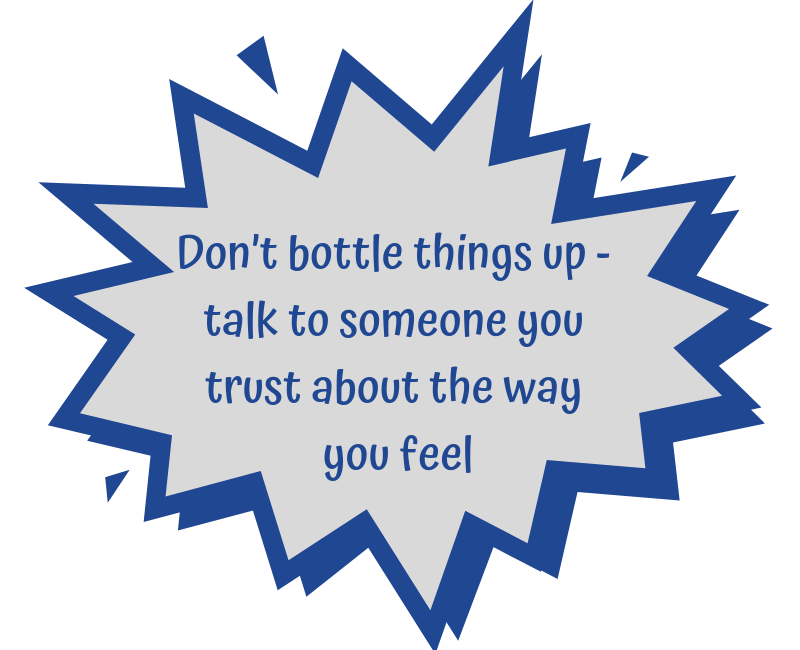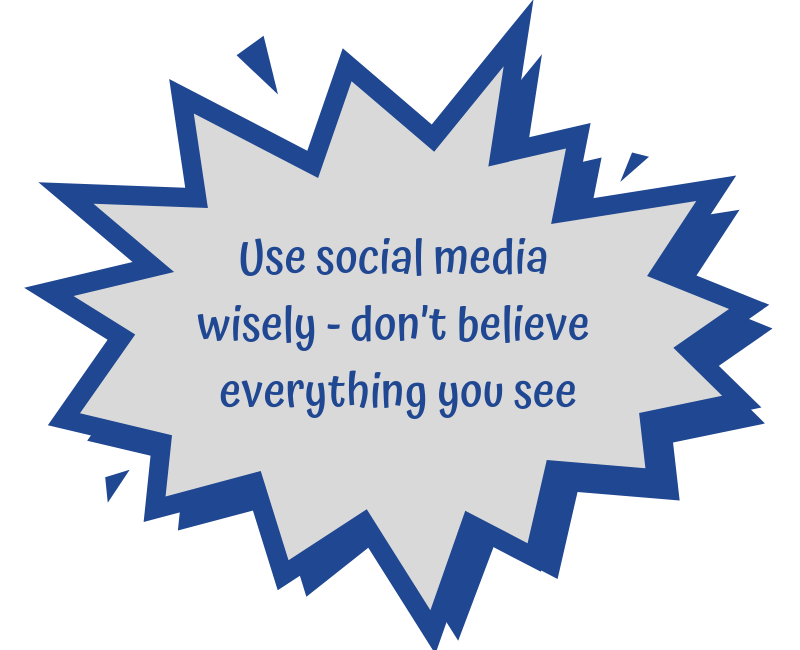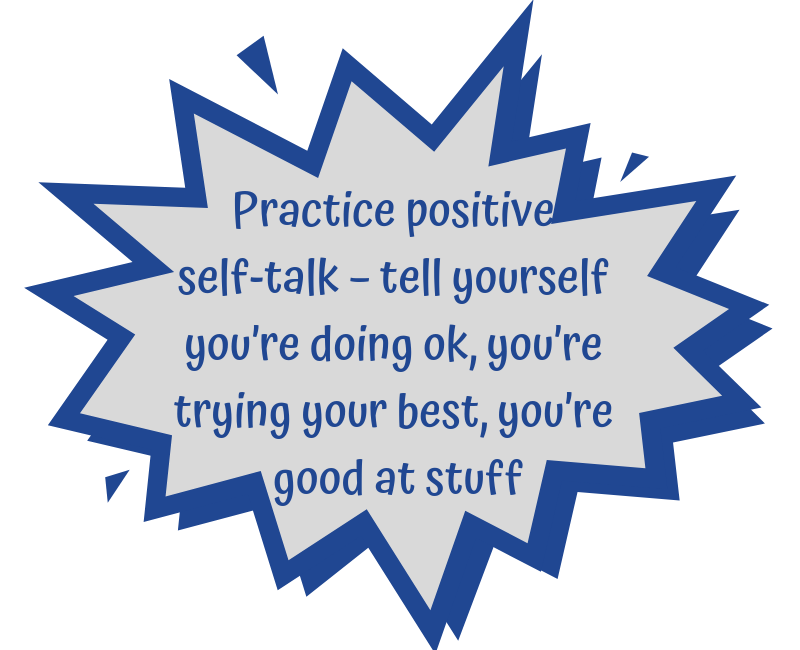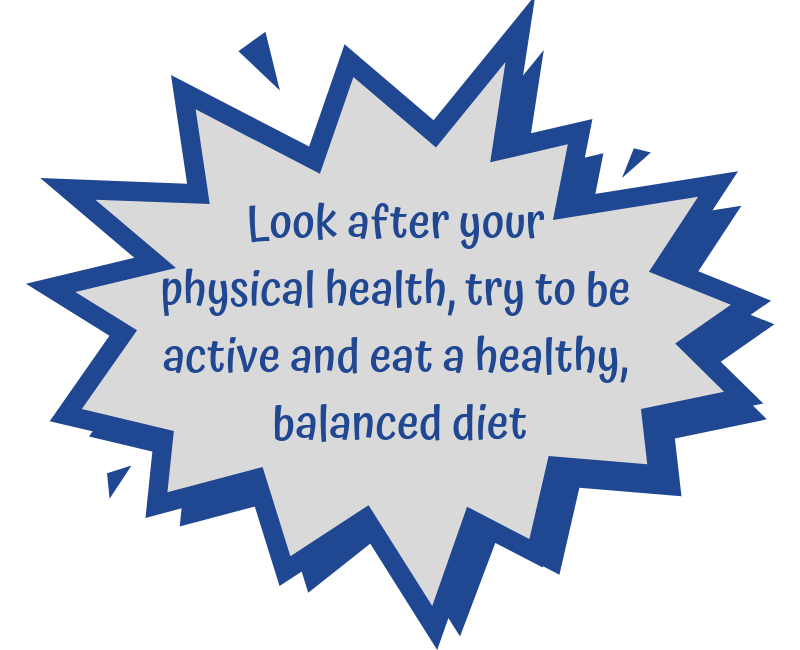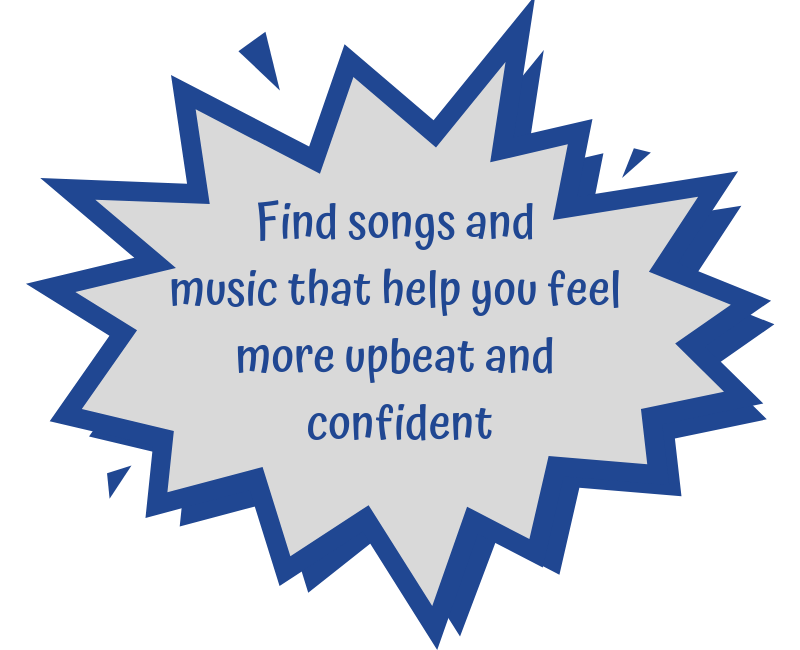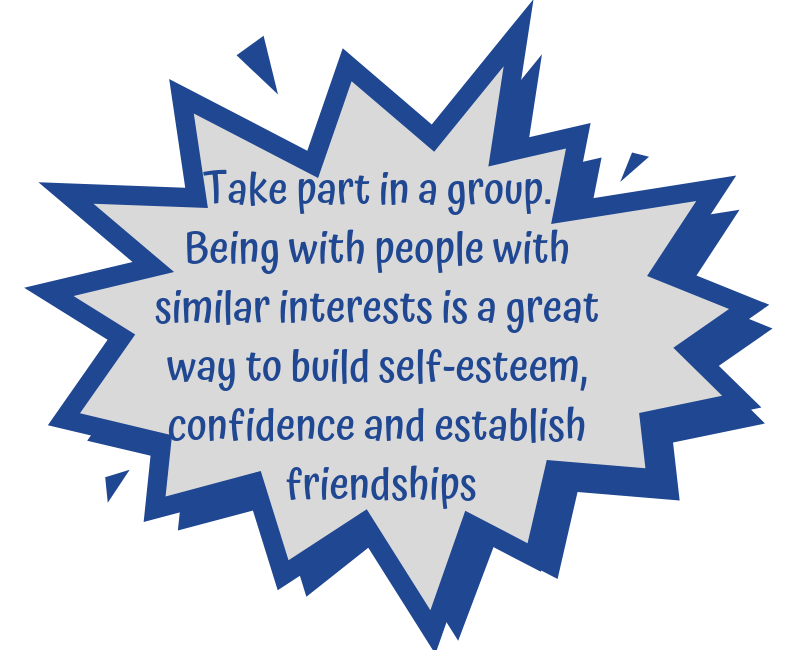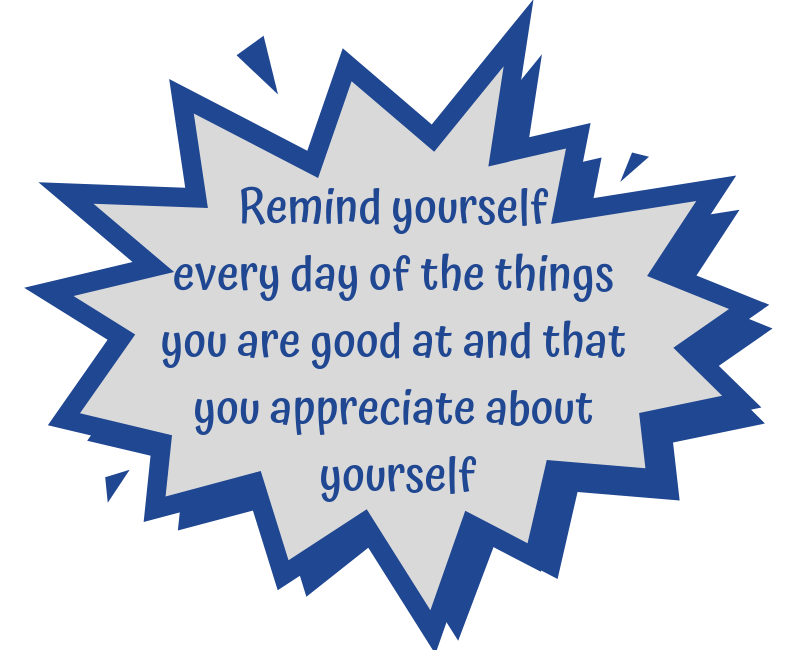 More support
If you feel that your self-esteem is impacting on your day to day life, then it's important that you speak to someone that you trust; this might be family and friends, or a teacher, mentor or school counsellor.
ChildLine have a free, confidential telephone line that is available 24/7. They can offer help and support on 0800 1111.
Real Life Experience
If you would like to share your real life experience, please email us at tewv.vrc@nhs.net.