Personal recovery means having meaning in your life, without ongoing difficulties to your mental health and wellbeing. This doesn't mean that your symptoms have gone; it means that you can manage these symptoms and still have a fulfilling life with purpose to each day.
This can also mean understanding your feelings, such as why you feel the way you do and learning ways to control unwanted feelings – like anger, frustration and stress.
Research has shown that there are five different things that can help with personal recovery, which are known as the CHIME Factors: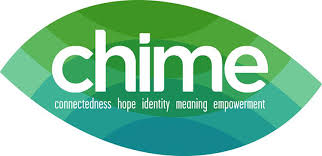 Connectedness – feeling connected to someone, or something
Hope – having hope for the future, or that tomorrow will be a new day
Identity – having an identity outside of your diagnosis
Meaning – having a reason in your life
Empowerment – feeling in control and empowered to do what you want
What does Personal Recovery mean to you?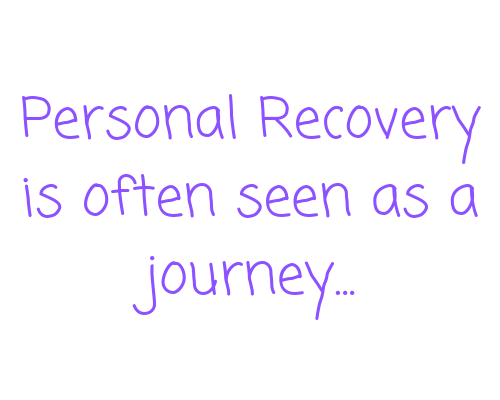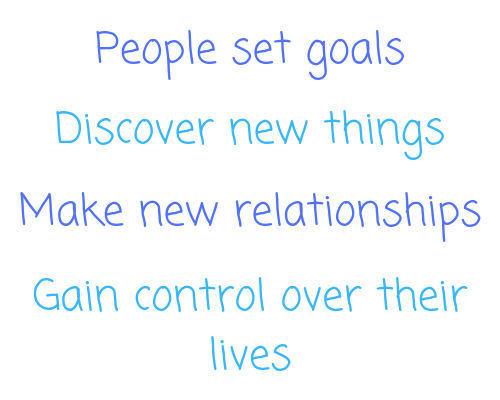 Connectedness
There is a lot of research that shows that when a person feels close to other people around them – such as friends, family and classmates – it can improve our wellbeing and help to lift our mood.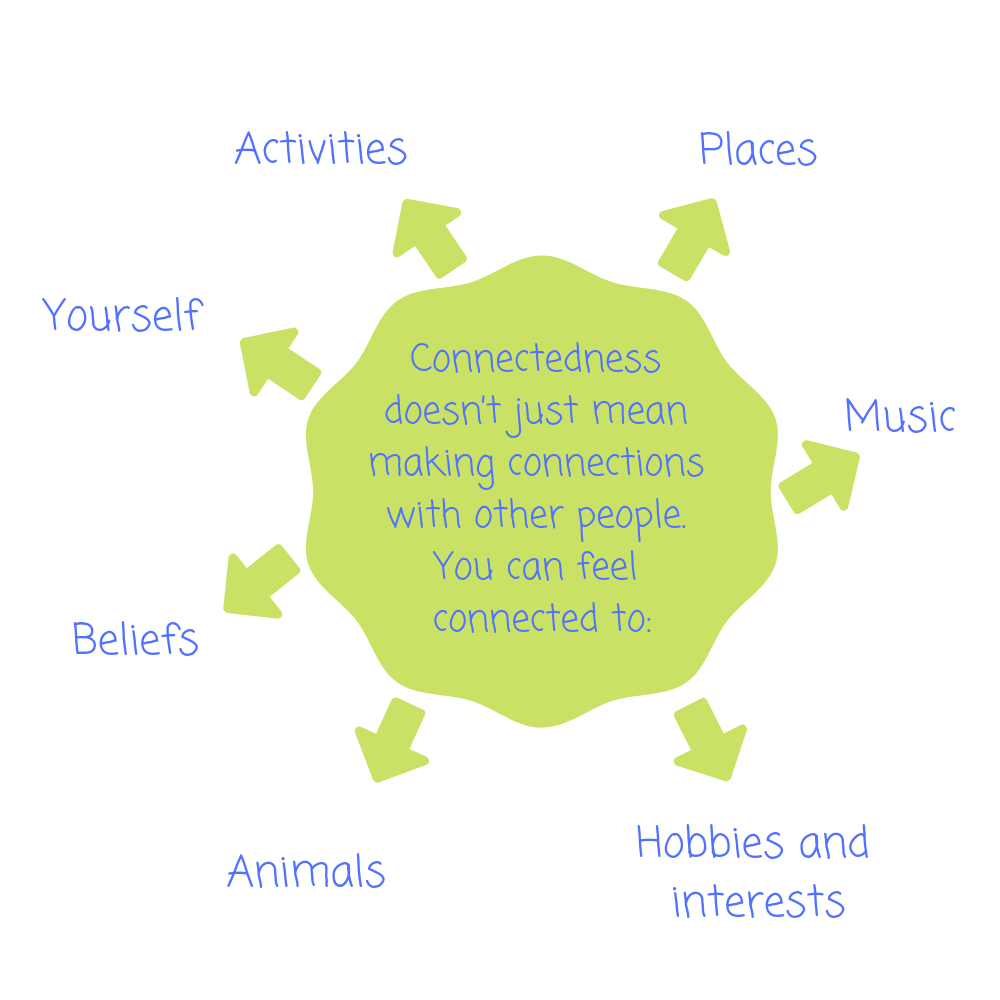 Some examples of connections we can have: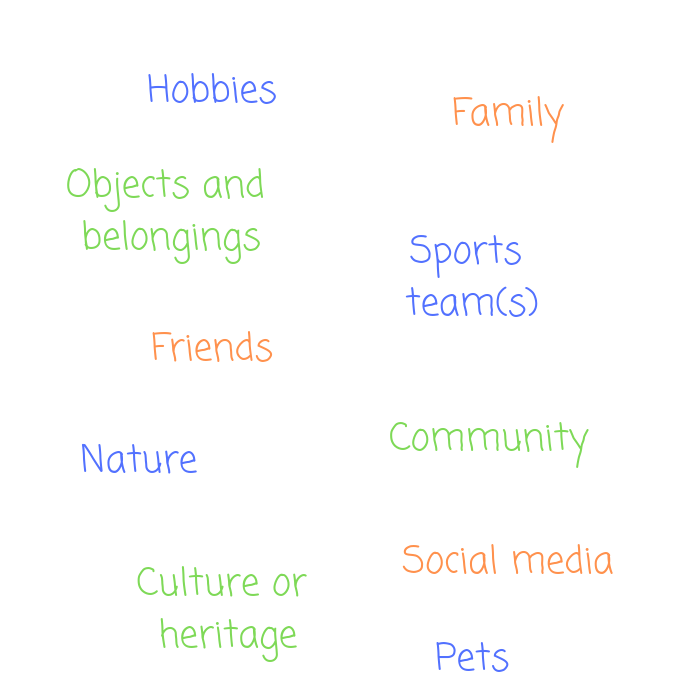 Hope
Having 'hope' each day ensures that you remain motivated to achieve your goals, no matter how big or small they are. It is important to set yourself goals and challenges, as they will help you to feel good about yourself when you reach them, and they will give you a focus.
Recovery College students have described hope as: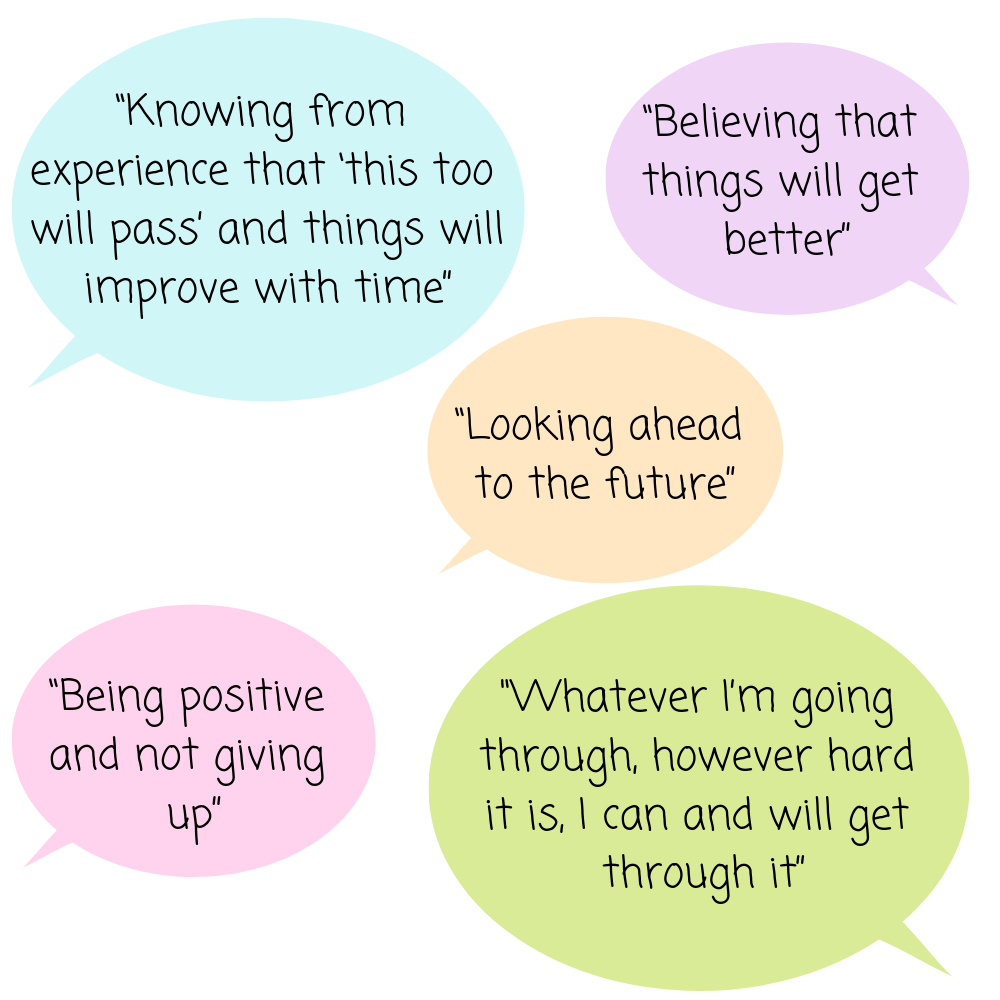 Identity
Identity is simply 'who we are'. It comes from many things – what we do, what we are interested in, our beliefs, our relationships and our experiences. Many people – adults and young people – who have received a mental health diagnosis can start to believe that this is the most important, and sometimes only, part of their identity.
The attitudes, behaviour and language of people around them – friends, family, and health professionals – can cause people to believe that everything in their life is defined by their diagnosis. This is simply not true; human beings are complex and all have incredibly interesting, individual and important parts to our identity.
Recovery College students have described identity as: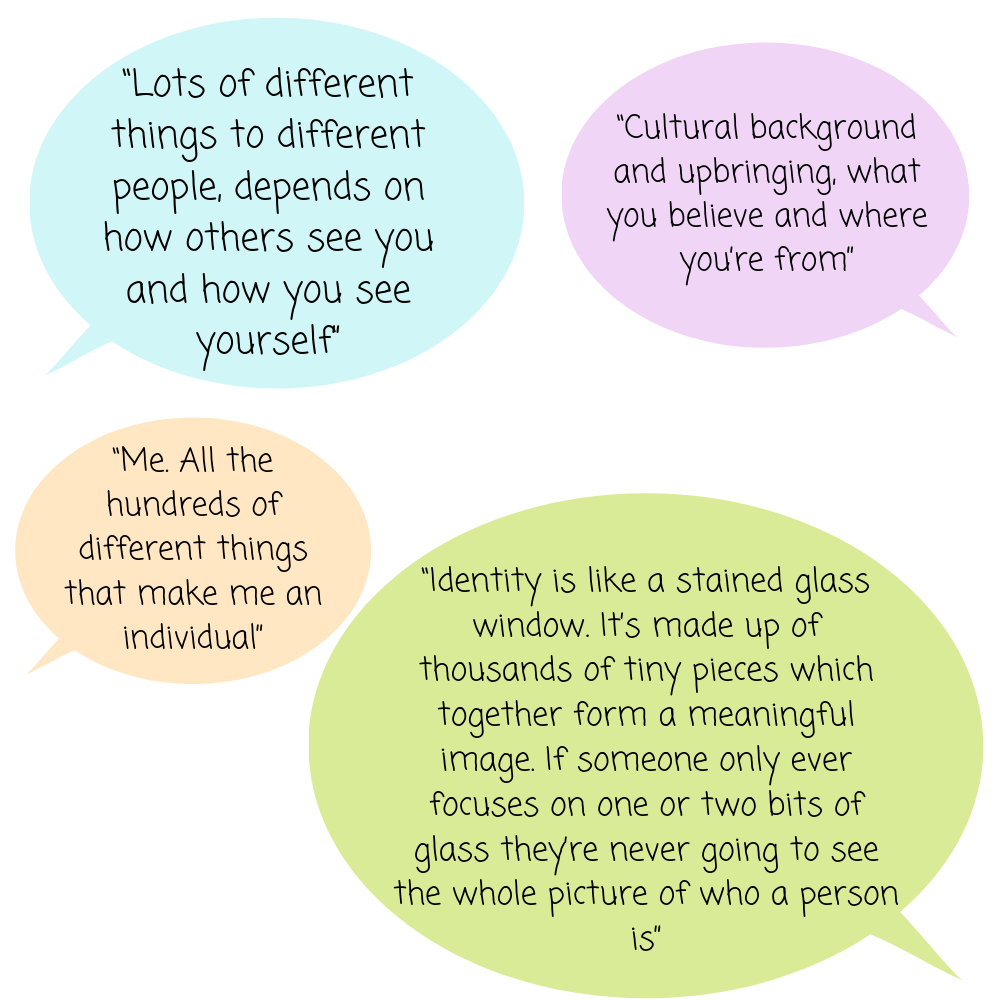 Meaning
Having a sense of meaning and purpose is essential for humans, and could be through our connections, our sense of hope or our identity.
So, we may get out of bed on a morning because we want to see our friends, because we think the day might be better than the one before, or because we are going to school or college, to see family, or a club or group.
We all find meaning in very different ways. Many people describe the importance of feeling valued and of contributing to something, such as a group or a club.
Empowerment
The word 'empowerment' simply means 'becoming powerful'. This is knowing what is important to us, learning skills and setting goals.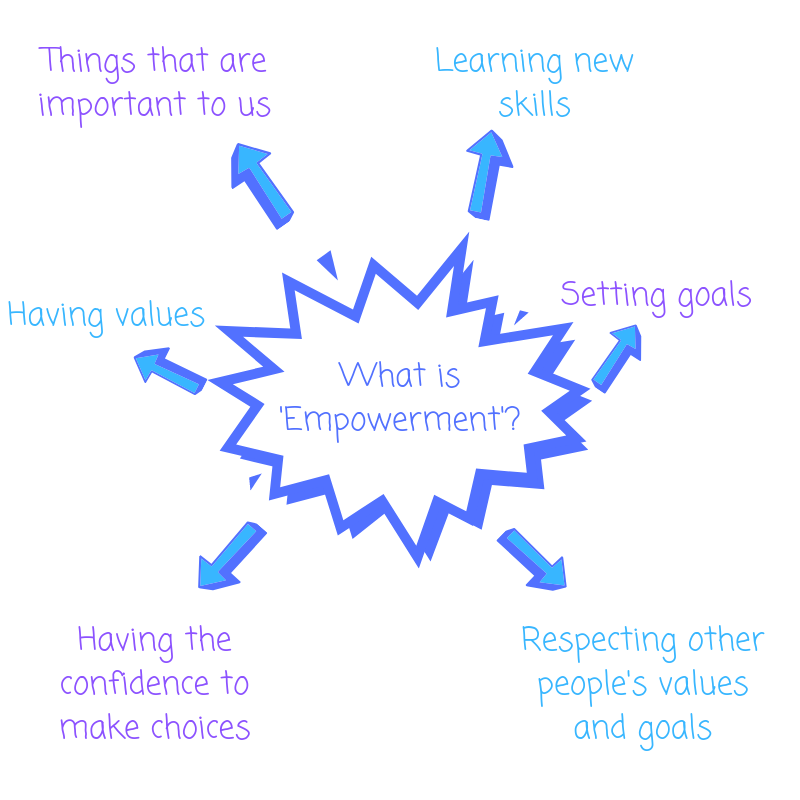 What does Personal Recovery mean to you?
If you'd like to think about this question some more, we have a free course on our e-learning page that you can take a look at. It explores Personal Recovery and the CHIME Factors in more detail:
Take a look at our online course, My CHIME – what's good for wellbeing?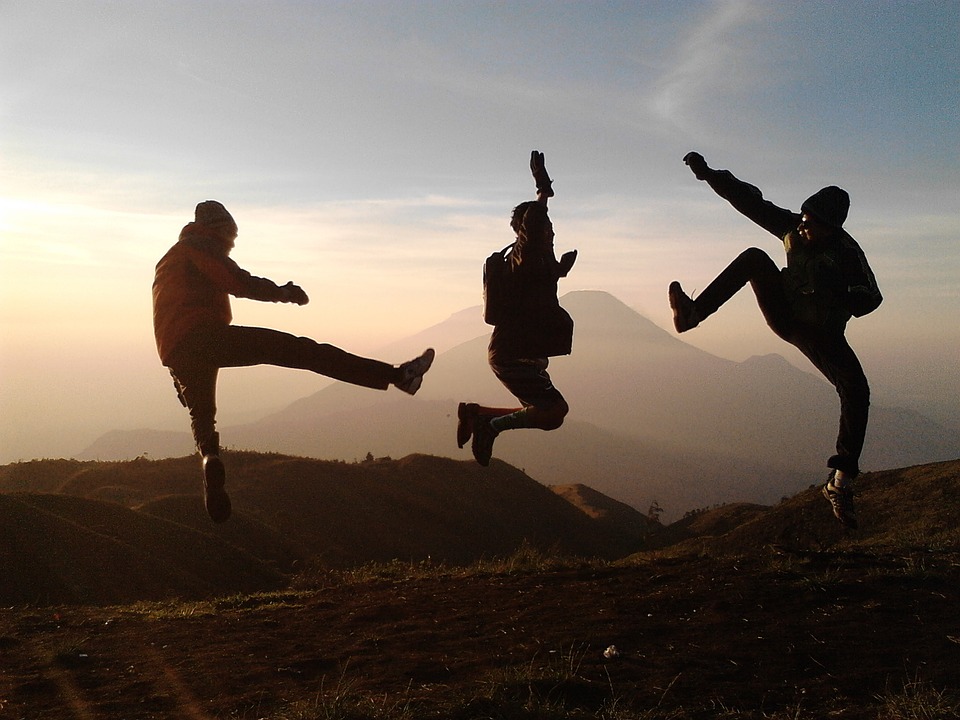 ---
Real Life Experience
When I was deteriorating quite rapidly, I would struggle to focus on anything and have suicidal thoughts all day, every day.  I would normally curl up and stay there all day. I felt very outside of myself and dissociated from everything. I was also really tired all of the time. So, I went to the doctors, which took quite a bit of persuading to do, but when I did I was referred surprisingly quickly to CAMHS. It took about two weeks.
The first time I went to CAMHS I found it a bit uncomfortable as there were lots of pictures and toys for very young children, so when I was in a room talking to a stranger about things that were very personal to me, I felt myself to be even more of a stranger as my environment didn't feel normal.
The second time I went to CAMHS, I was referred to with possible psychosis, as I would hear the occasional thing in my head and then would also see weird black blurs, like if you were to take a picture and something would move across the lens really quickly. I met with a woman who seemed more normal and the room was better in that it was more ordinary. At this time, I had also found some work experience at a garden centre – I would go there on a day where I wasn't doing anything anyway, which really helped because I was out doing something, being active and also learning something new.
I was then put on antidepressants, which I was reluctant to take at first because I don't like the idea of being put on a drug that makes you happy. I would rather feel happy by myself. But then I spoke a lot to my aunty who has also taken antidepressants and she made me feel a lot better about them. So, I took them and am more accepting of them now than I was, and I do feel better. I also found the doctor really helpful for this because she knew where I was coming from and could reassure me.
I found, throughout this, what helped was just trying lots of different things to see what might help. I think keeping active works, and I don't mean doing a sport or anything but just moving around and staying on your feet. The garden centre is good because I'm moving a lot and shifting things around. I would also go for walks in the evening. It's also good to talk even if it's not about your specific problem or even about mental health in general. It helps to be around people who are talking about more positive things. I was more reluctant to talk to my parents as I know they worry and would try to help, but it still helped to know that they were there to support me. Knowing that there are people to talk to is a help in itself. Also having an open dialogue with my parents is good. I know that they worry and will want to know things, but they also know that I won't want to speak about everything but I know that there are things that they should know.
What recovery feels like to me is when I have bad days, knowing that better ones are coming. I know that it's bad when I have a bad day and I can't see that light at the end of the tunnel. When I was having a bad day, it became easier to acknowledge that It was going to pass.
---
Have you got a story you'd like to share about personal recovery? Email tewv.vrc@nhs.net to find out more!