We all feel restless and have difficulty concentrating on things sometimes and there are lots of reasons why this might happen. It might be because we have lots of things on our minds, have something difficult happening in our lives or maybe we're feeling physically unwell; all of these things can make it harder to focus on other tasks and get things done.
For some young people the ability to concentrate, sit still and control their impulses to do and say things is much more difficult than it is for their friends or other people the same age, and can start to cause problems at home, at school and with friends.
What is it?
Attention Deficit Hyperactivity Disorder – or ADHD – is when you have difficulty concentrating on something for a long time or get easily distracted. You might have a lot of energy and say and do things without thinking, and this can make it very difficult for you to control your behaviour.
ADHD is common and seems more common in boys than girls.

Signs of ADHD
If you have difficulties with attention you might: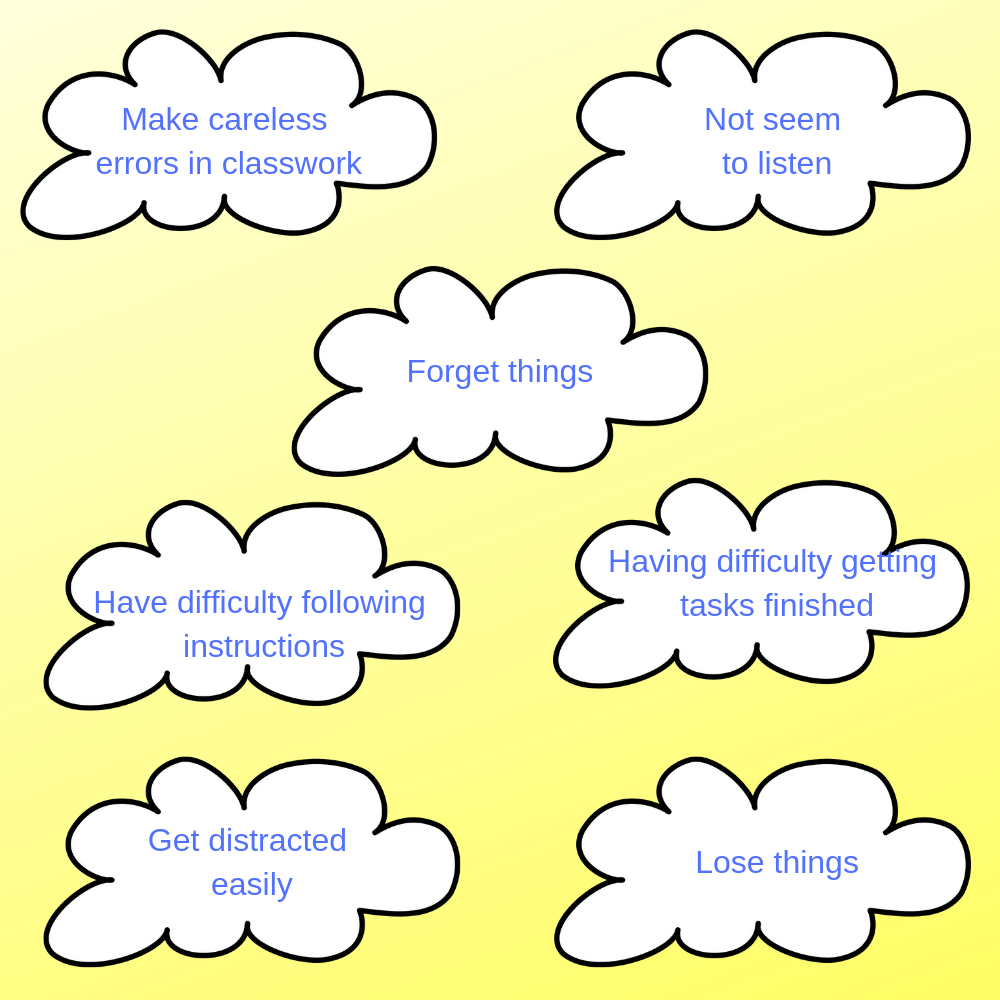 If you are hyperactive you might experience being: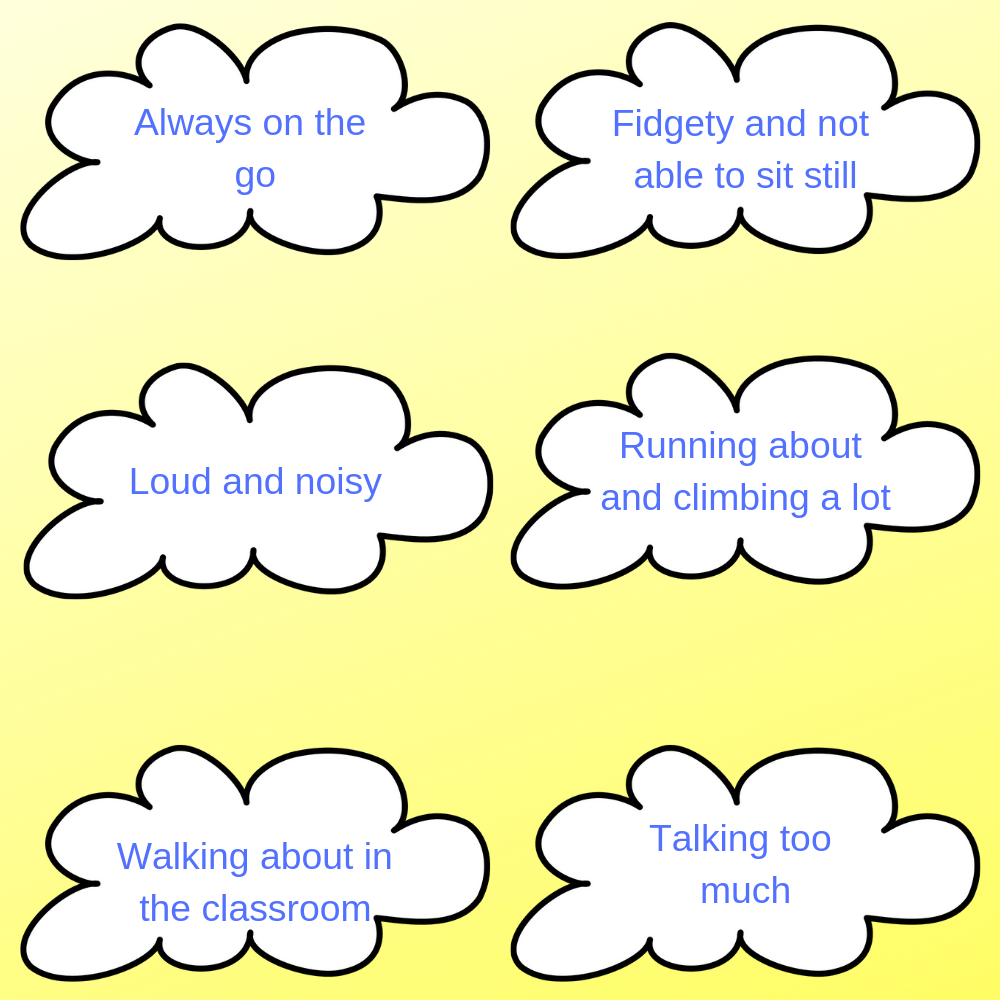 If you are impulsive you might: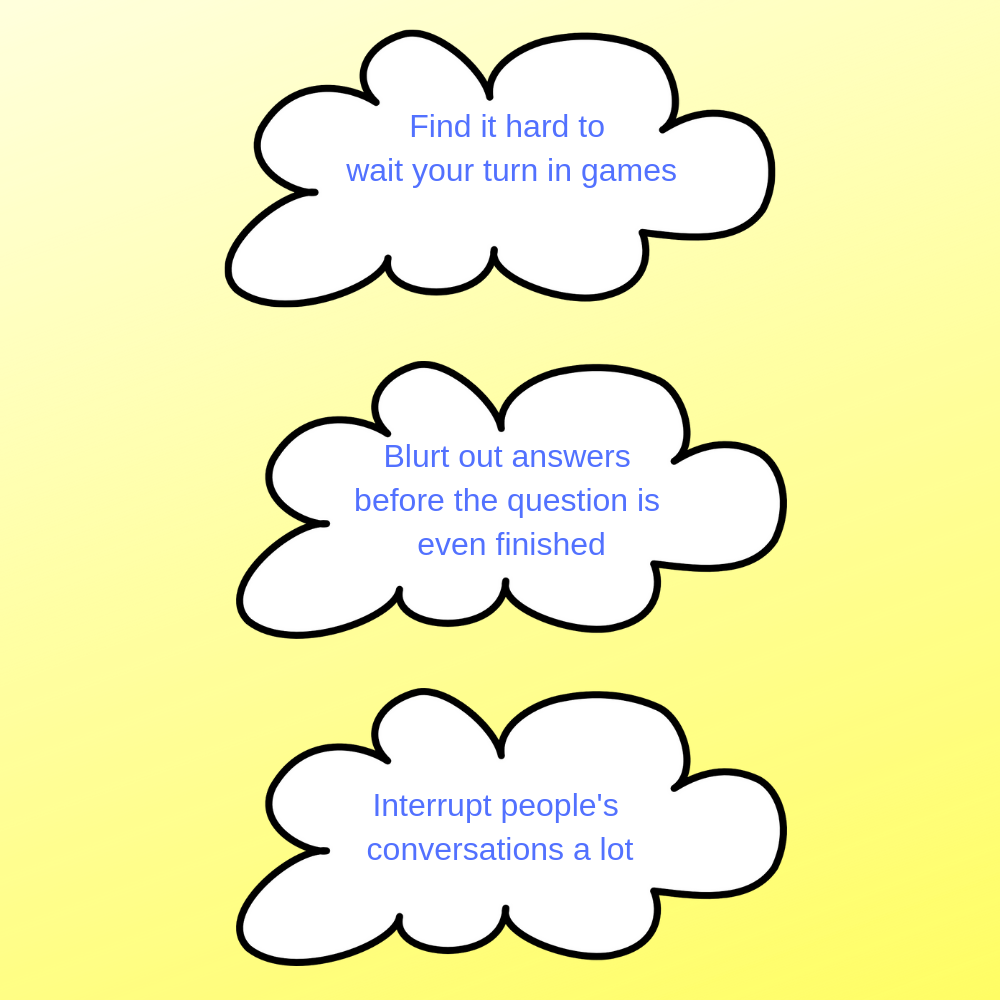 Famous people with ADHD
Some young people find that their ADHD difficulties get better as they get older, but for others the difficulties continue. Look how ADHD has influenced some famous people's lives:-
Michael Phelps
Michael was diagnosed with ADHD at age 9; his mum encouraged him to swim, which he says helped him develop concentration and self-control. He has 22 Olympic medals – the most of any athlete in history.
will.i.am
The rapper says that ADHD has helped him be more creative in his music career.
Sir Richard Branson 
Richard is a famous and successful businessman with ADHD who started his own business at the age of 16.  He has built a major record label, owns a large airline, sends tourists into space and has built an underwater plane.
What causes ADHD?
We don't know exactly what causes ADHD but it's thought to run in families. It could also be linked to the balance of certain chemicals in the brain.
What can help?
---
Real Life Experience
Having ADHD is like being lots of different people all at once.
There is forgetful Charlie, angry Charlie, confused Charlie, energy Charlie and sad Charlie.
They all pop up all the time and I can't control it. Sometimes I don't know which one I am and my mum has to help me. My tablets can help me feel better and just make me feel like Charlie.
---
If you'd like to share you experience of ADHD, please email tewv.vrc@nhs.net