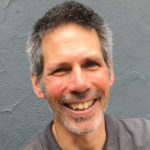 On this page, Dr. Laurie Rauch offers slow movement videos that will help calm your heart and soothe jangled nerves, using a series of simple rotational and circular movements.
Why slow movement helps with stress
One of the most destructive things for your health and wellbeing is to be in a constant state of stress, because this not only hampers your healing and restoration, it also blunts your immune response.
If you feel edgy/have a busy brain/struggle to switch off, doing slow rhythmic movements is a very effective way to relieve stress AND to stop thinking/over-analysing by remaining focused on your body.
Maintaining a single-minded focus on the rotational movements 'around your spine' will help balance your nervous system and your brain chemicals and make you feel energised yet calm.